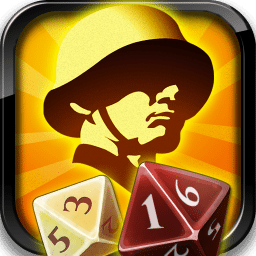 This game is old, for the app store, but is a fantastic game that I have not had a chance to review yet.
When I was in college, say 10 years ago, my friends and I would play board games. I very clearly remember the first time we played Axis and Allies. It is a game about managing resources, waging war, and making strategic alliances. The only games that have ever come close to that on the iPad are the European War Series.
A few months ago, I wrote about the more recent game in the European War Series, the Napoleon Wars. In that game, you can control the forces of the American and French revolutions. In European War 2, you explore a different, more recent, and more publicized war, World War 2.